1 / 3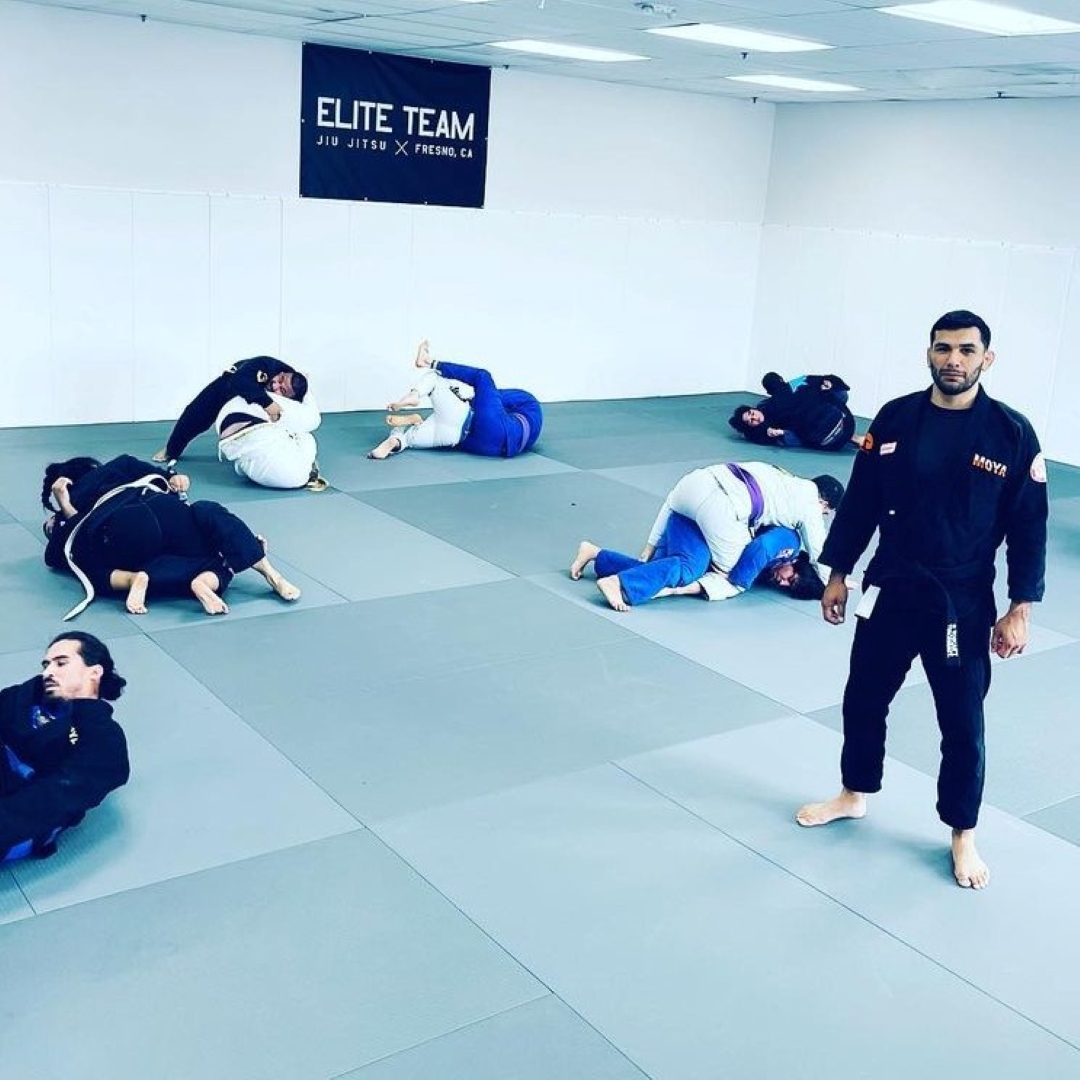 2 / 3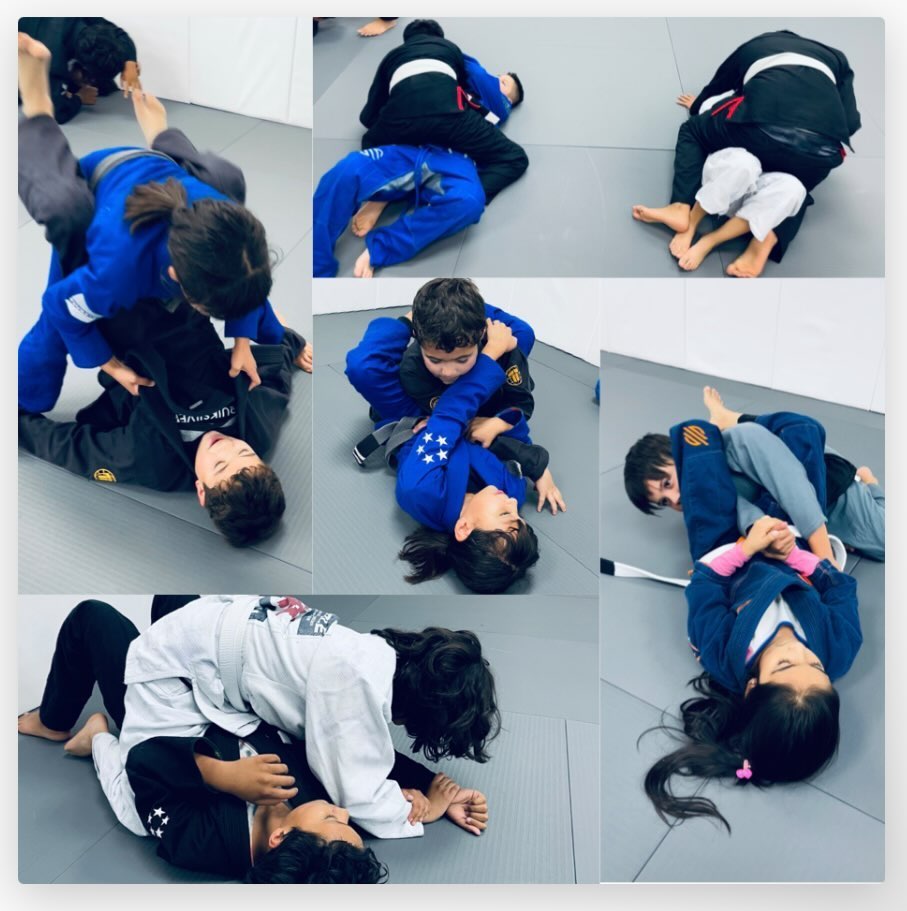 3 / 3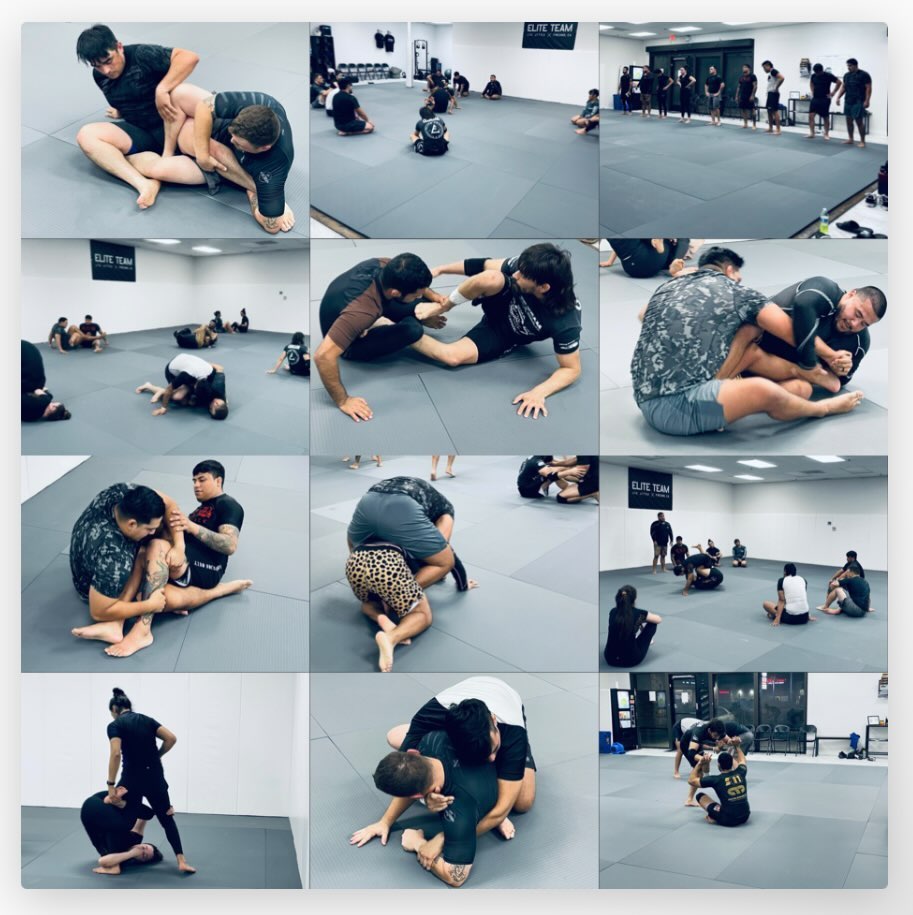 Welcome to Elite Team Fresno
Elite Team Fresno is a Brazilian Jiu-Jitsu school that provides high-quality classes from some of the valleys greatest Jiu-Jitsu competitors. Head Coach Marty Robles has been practicing BJJ for 10+ years and received his black belt from Tom Knox, Elite Teams Program director and professor.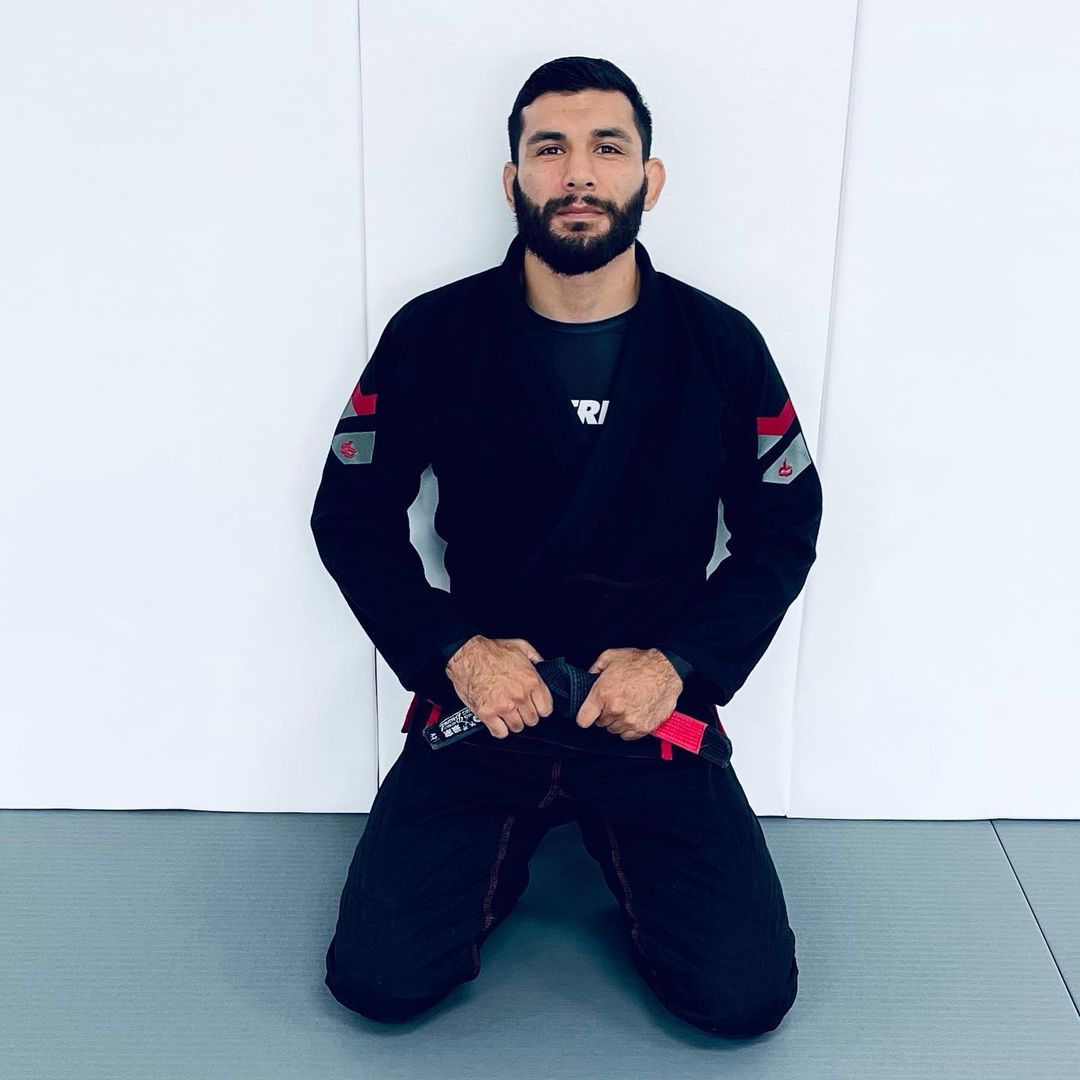 ---
Services
Adult Gi
Adult No-Gi
Kids Gi
Kids No-Gi
Beginner and Advanced Classes
Private Classes
Much Much More!
---
Schedule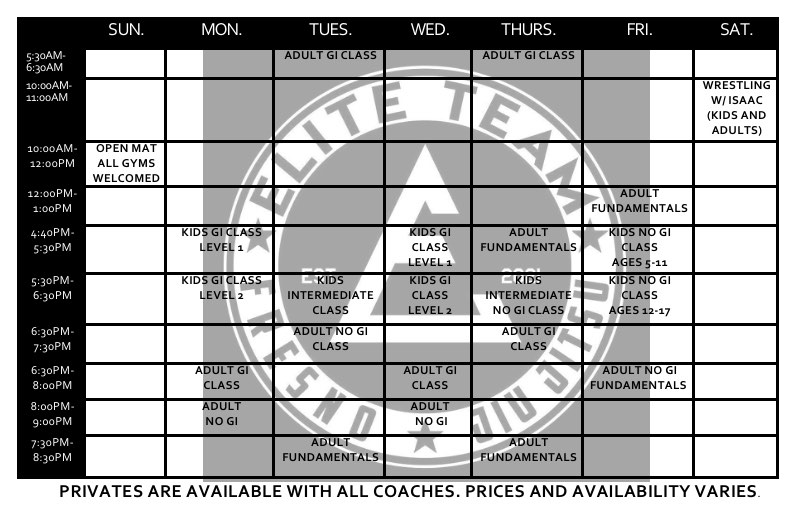 With a membership, you or your child can enjoy an unlimited amount of classes for their respected age group. You will learn basics and advance jiu-jitsu skills as well as some wrestling and self-defense skills.
Come in now and enjoy a free week of unlimited classes!
---